Family Nights, Field Days, Fun Fairs, Orientations, PTA/PTO Events, Ice Cream Socials, Banquets, Rallies, Dances, After Game Celebrations, All Night Lock-Ins, Spirit Week, Homecoming, Prom, Student Council Events, Student Activities, Family Events, Award/Merit Events, Stress/Exam Busters, Sorority/Fraternity Events, Field Days, Year-End Celebrations, And Other Special Celebrations & And Events...
Schools of all levels, public and private, regularly seek entertainment for special events throughout the year. Many of our most remembered school memories were created at school related events and other special occasions of which entertainment played a major role.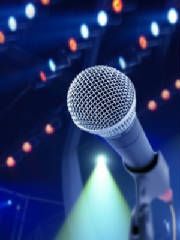 School Programs USA
offers a variety of entertainment for school events for all levels of schools - Elementary, Middle/Junior High, High Schools and Colleges.
School activities, functions and events of all types require student-appropriate entertainment. Our special attraction entertainment offers more than just local DJs, bands, or kids characters entertainment.
School Programs USA
features headlining entertainment specifically for student and family audiences and events. Our entertainment packages offer the key elements to true entertainment - fun and excitement, universal mass-appeal and audience participation.
Entertainment Can Be A Key Factor In Determining The Popularity, Attendance And Success Of Many School Events
Advisor's and planning committees can trust our safe, appropriate and completely insured entertainment programs to be the perfect investment in your event's overall success.
Whether your seeking Entertainment for a class or group function, hosting a regional, state or national event, or planning an all school event,
School Programs USA
has just what you need to make your school events very special, memorable, and successful activities and celebrations.