School Programs USA Presents Academic Enrichment Through Our Back-To-School Transition And Orientation Programs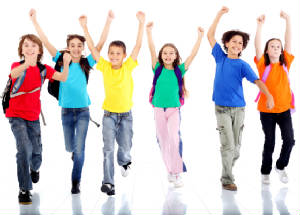 Welcome & Prepare Students And Parents For The Upcoming School Year
Orientation and Back To School can be a very exciting, yet intimidating time for students and parents, especially for those transitioning to a new school level. A variety of emotions including anxiety, nervousness and fear are quite common and can be overwhelming.
School Programs USA's
Orientation
and
Back-To-School Programs
are designed to make this important time as positive and comforting as possible by helping students and parents ...
Transitioning To A New School
Transitioning To A New Grade Level
Getting Students Back In The Academic Mindset
Encouraging Students To Succeed In The Upcoming School Year
To Become Involved In School Through Leadership Programs & Opportunities That The New School Year Brings
Encouraging Parents To Be Involved By Identifying Their Role In Their Student's Success
These programs are designed to set students at ease, while encouraging them to have school pride, get involved, become leaders, and strive to succeed - to be the best they can be - to welcome, enjoy, and to look forward to the upcoming new experience.
New Opportunities - New Challenges - New Friends - New Acceptance
Let your students get excited about the new school year and new experiences by beginning the year with greater confidence in their ability to grow and create a network of positive peer relationships.
Students learn to see school and the new year as an opportunity - new challenges, and new acceptance.
Inspirational & Motivational
Each program includes motivational tips for helping your student focus on personal effort and achievement, and to offer them the best opportunity to enjoy the experience while planning for success.
Parent Tips are also featured as part of each program reinforcing the priority that success starts at home and the importance of parental support and involvement.