Many students find themselves feeling caught between the excitement and the anxiety of Summer coming to an end and heading back to school.
While they look forward to returning to a new grade level, students also feel uncertain of the new year and the changes it may bring.
This program is available for all grades K-12 and is presented in our "edutaining" format and includes the many key points and issues of the greatest concern to incoming students, parents and school officials, including:
Am I Ready For The New School Year?
New Teachers, New Expectations, New Opportunities
Getting Back Into The Academic Mindset
Getting A Positive Start To Your New School Year
Developing Healthy, Strong School, Academic And Study Habits That Will Serve You For The Rest Of Your Life
Creating Your Best Chance For Success
The Parents Connection - What Every Parent Should Know
The 5 Keys To Making This Your Best School Year Ever
This exciting program allows students to view the new school year as an encouraging, exciting opportunity.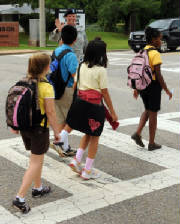 Back-To-School should be a positive experience that should be embraced rather than feared, while creating the proper, productive perspectives for both students and parents as they approach this exciting time.
This academic enrichment presentation can support your current Orientation or Back-To-School efforts while offering the experience of nationally known student Mindpower expert Robinn Lange and his powerful educational messages.
Available in Student Only, Student & Parents or Parents Only Formats.