HYPNOFUN! Live - The Robinn Lange Comedy Hypnosis Show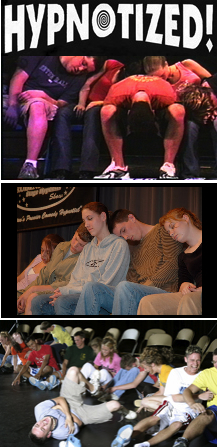 The Robinn Lange Stage Hypnosis Show truly combines all of the key elements of a successful live performance - Audience Participation, Comedy and Laughter, Spontaneous Surprises, Mass-Appeal To All Ages, and A Non-Offensive Adaptable Format, While Being A True Crowd Pleaser.

Your audience will be laughing continuously while being truly amazed throughout the entire show!

Join Master Hypnotist Robinn Lange as he leads you through an on-stage journey showcasing the incredible power of the human mind. Starring audience volunteers, you'll become witness to their captivating transformation into a highly suggestible state of mind and body. They will instantly become the "stars of the show" with their desire to demonstrate their abilities through the power of Hypnosis. Each performance is fresh and spontaneous, as no two performances are ever the same.



The MIND GAMES Mentalist Show is an exciting audience participation show that will have your audience spellbound.

Robinn Lange knows what your thinking!

Robinn is recognized as one of the world's most skilled Mentalists, Psychic Entertainers and comedy performers.

As a master of the powers of the mind, Robinn utilizes his specialized knowledge of psychology, hypnosis, subconscious influence, nonverbal communications, mental imaging, intuition and extensive knowledge of human behavior to perform a showcase of the seemingly impossible.

Experience amazing demonstrations of true mind reading, thought projection, ESP (extra sensory perception), mental telepathy, rapid mathematics, advanced memory techniques, and more.

Your audience will be captivated as they witness extraordinary mental feats as Robinn: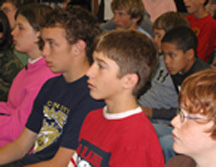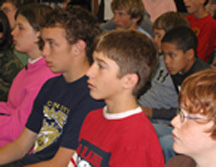 Reads Thoughts
Reveals Unspoken Thoughts
Makes Predictions That Are Then Verified
Reveals Personal Information Of The Audience
Demonstrates The Human Lie Detector Test
Showcases Amazing Feats Of Memory
Teaches Your Audience Mental Imaging & Memory Improvement
and much more
A fun, unique and rare audience participation comedy performance journeying into the natural powers of our minds. You've got to experience this amazing performance to believe it!
MINDPOWER Live!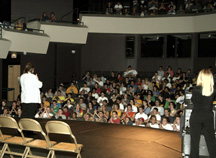 After many special requests Robinn has designed this special performance, created by popular demand, that combines highlights of both Robinn Lange's HYPNOFUN Live and The MIND GAMES Mentalist Show, offering the best of both worlds!

MINDPOWER Live! is the ultimate entertainment showcase of the amazing abilities of the magic of our minds.
Audiences will enjoy astonishing feats of mind reading, hypnosis, memory, and more pushing entertainment to the limits of reality. A captivating performance that combines the realm of possibility with the absolutely impossible.
Audience members will also be astonished at their own mental
abilities as they perform feats they never thought possible.

Witness a great performance that will challenge your beliefs and abilities and will have your audience talking long after the performance is over. No tricks, illusions, mirrors, special effects or camera-tricks - just the amazing powers and abilities of the mind of Robinn Lange.
The Ultimate Challenge Game Show